We're all excited for the new year and all the new experiences it can bring! As we lay out our New Year's resolutions and design our "bucket lists" for 2022, we wanted to share some of the fantastic experiences awaiting you in South Carolina's Old 96 District. Featuring the counties of Abbeville, Edgefield, Greenwood, Laurens, and McCormick, this region is largely known for its small-town charm and a lush, uncrowded nature scene. With so many unexpected wonders to discover, narrowing down a list was hard, but we've chosen some of our favorite experiences to add to our next road trip. Here are 22 things to do in 2022 in the Old 96 District! 
1. Pet the Animals at Local Farms
Who doesn't love friendly animals? The Old 96 District is packed with family-friendly farms containing goats, llamas, alpacas, ponies and more. Emerald Farm in Greenwood, SC lets you meet the same dairy goats who help make the farm's soaps and lotions! Free-roaming peacocks also cover the grounds. Hard Earth Farm in McCormick County puts you to work helping to feed the llamas and alpacas. (Nothing feels more validating than approval from the "chief" llama.) There are plenty of local farms to explore, so take your pick! 
2. Take a Historic Hike
Nothing gets the blood flowing like a good hike! The Old 96 District has two Revolutionary War battlegrounds. Scenic, beginner-friendly trails run through each, winding their way across battlefields and historic markers. It's a great way to get outside in South Carolina's temperate Southeast weather and learn something new along the way.
3. See a Show at the Abbeville Opera House
The historic opera house in Abbeville, SC has been in operation for over 115 years! From stage productions to touring bands and comedians, variety shows and solo musicians, there's something on the entertainment schedule for everyone. It's even nestled in the heart of Abbeville, with plenty of local shops to explore and a historic inn next door to cozy up in when the evening is finished. (You can even save on food, lodging, shopping and tickets with the Abbeville #JustRight Travel Package.)

4. Learn Archery at Hickory Knob State Resort Park
Who doesn't love learning a new skill? Hickory Knob State Resort Park is the only South Carolina State Park that is also a resort, meaning they have a plethora of outdoorsy activities you just can't find anywhere else. Book a session and learn to shoot arrows hands-on with a State Park Ranger, or brush up on your skills if you're already an expert.
5. Shoot Skeet at the Palmetto Shooting Complex
If you've never tried skeet shooting before, successfully hitting sporting clays as they whiz through the air is as exhilarating as it is satisfying! The Palmetto Shooting Complex is considered one of the premier shooting facilities in the Southeast, and instructors are there to show newcomers the ropes. One first-time visitor tried his hand and discovered a new passion! 

6. See Historic Pottery at Phoenix Factory's Old Edgefield Pottery*
Edgefield pottery is a centuries-old American craft with pieces displayed in the Smithsonian. One influential artist, Dave the Potter, hails from the area with pieces that offer us a window into the past. Today, Phoenix Factory Old Edgefield Pottery continues the legacy with new creations and shelves of pieces forged throughout history.
7. Learn About Wild Turkeys at the Winchester Museum 
The National Wild Turkey Federation has its headquarters in Edgefield, SC. Dedicated to both the conservation of wild turkeys and the preservation of their hunting heritage, the Winchester Museum (located within the NWTF headquarters) shares the entire story. Even for non-hunters who only think about turkeys around Thanksgiving, it's still a fascinating look into this unique species, their relationship with humans since pre-colonial times, and their spectacular comeback from the brink of extinction thanks to successful conservation efforts.
8. Visit the Star Fort at the Ninety Six National Historic Site
The Siege of Ninety Six was the first Southern land battle of the Revolutionary War. Today, hiking and walking trails wind through this hallowed ground circling the Star Fort. The Star Fort was an earthen fort; as you see it today is how it looked in 1781 and no major reconstruction has been done to it. It's the last remaining of its kind! For history buffs, seeing this remnant of the revolution is an experience unique to this battlefield.

9. Go Antiquing
There are several great antiquing spots in the Old 96 District, so the keen eye is sure to find a hidden gem. Half the fun of antiquing is the exploration, but we've also seen finds like vintage instruments, paintings, authentic Edgefield pottery, figurines, and more.
10. Visit the Dr. Benjamin E. Mays Historic Preservation Site
If you've never been to this landmark in Greenwood, SC, it's an absolute must. Dr. Benjamin E. Mays was an intellectual leader of the American Civil Rights Movement and a mentor to Dr. Martin Luther King Jr. The child of former slaves and the youngest of eight, his original childhood home still stands as a monument and museum to his life and legacy. The site also contains an old schoolhouse just like the one he would have gone to and a mini-museum filled with scholarly robes, photos, news articles, and books.
11. Stock Up for an At-Home Spa Day with Breezy Quarters
Specializing in scents, Breezy Quarters in Abbeville, SC handmakes all of their soaps, bath bombs, sugar scrubs, lotions, candles, and lip balms in-house. Their scents are all vibrant and unique, ranging from "Grandpa's Pipe & Honey" to "Handpicked Wildflowers" and "Front Porch Sippin'." Take time for some luxurious self-care and load up for an at-home spa day, picking a signature scent or mixing it up as you please!
12. Eat REAL South Carolina Bar-B-Que
Every good Southerner knows that not just any Bar-B-Que will do! Now travelers can eat their way through the Old 96 District on our BBQ Trail. Connoisseurs can also visit Greenwood, SC in July for the SC Festival Discovery, a KCBS-sanctioned BBQ Competition where phenomenal cook teams descend on Uptown Greenwood to compete for the crown. There's also live blues music and plenty of other treats to enjoy.
13. Find Crystals at Diamond Hill Mine
Diamond Hill Mine outside of Due West, SC is a real, unsalted gem mine (meaning everything you find actually comes from this mine.) Their large equipment often lets specimens slip through the cracks, so aspiring excavators can bring their own equipment and dig for as long as they like. Some of the best Amethyst, Smoky, Angle Plated, Aura, and other crystals are found here. Garnet and Epidote have also been recovered.
14. Visit the SC Festival of Flowers
The South Carolina Festival of Flowers is one of the Southeast Tourism Society's Top 20 Events for the month of June, 10 years running now. It is one of the oldest festivals in South Carolina, having run for over 50 years! Watch Greenwood, SC bloom with topiaries, flower gardens, live music, local vendors, and more.
15. Visit the Trinity Episcopal Church
This pre-Civil war church is best known for its windows by William Gibson, the "father of stained glass painting in America." Undergoing a massive restoration project to preserve this historic landmark, they also have a walking labyrinth on the grounds. These labyrinths are widely known for the peace and mindfulness they bring, and it's a wonderful space to go and clear the mind.
16. Cozy up at a Bed & Breakfast or Historic Inn
The Old 96 District has several historic inns and Bed & Breakfasts, each one with its unique brand of charm. Sharon Manor in Abbeville, SC has been described as a getaway to remember, and the Belmont Inn sits right next door to the Abbeville Opera House. Inn on the Square in Greenwood, SC is a full-service boutique hotel in the heart of Uptown Greenwood, walking distance from all the restaurants and shops. There are even travel deals and packages to cash in on to save money on lodging and local shops/restaurants/attractions!
17. Get a Massage & Facial at the Vault in Laurens
Can you tell we want to relax more in 2022? The Vault on Main Street Laurens, SC is a salon and spa offering facials, massages, mani-pedis, and even hairstyling! It's a luxurious and affordable way to treat yourself while enjoying everything else Laurens has to offer! While downtown, check out everything else there is to do on Main Street Laurens!
18. Sample Moonshine at Carolina Moon Distillery
During the prohibition era, one judge said the moonshine in Edgefield, SC was "mean enough to make a rabbit spit in a dog's face." Nowadays, Carolina Moon Distillery on Edgefield's main street square is carrying on that tradition! Their specialty is the aptly-named Rabbit Spit moonshine, made with all-local ingredients. Multiple vibrant flavors are available alongside other spirits also worth the taste. (Be sure to take a tour behind the curtain and learn all about the distilling process!)
19. Buy African Imports at Cosmic Goddess
This store in Greenwood, SC is one-of-a-kind! Visitors are greeted at the front by high-quality African imports, ranging from statues to chairs, instruments, clothing, and more. A rich selection of incense, crystals, soaps, tarot and oracle decks, candles, herb bundles, and books invite you to tap into a more spiritual side. There's sure to be a unique find you just can't discover anywhere else!
20. Satisfy Your Sweet Tooth at a Local Bakery
We all deserve to indulge. The Old 96 District boasts a number of family-owned bakeries, specializing in everything from donuts to pound cakes, scones, and more. We've even laid out a sweets trail to help travelers try each delight efficiently! Which will be your favorite, the Maple Bacon Donut at Mama's Sweet Shoppe in Due West, SC, or the Reese's Cup Cake from Gather Bakery in Greenwood, SC?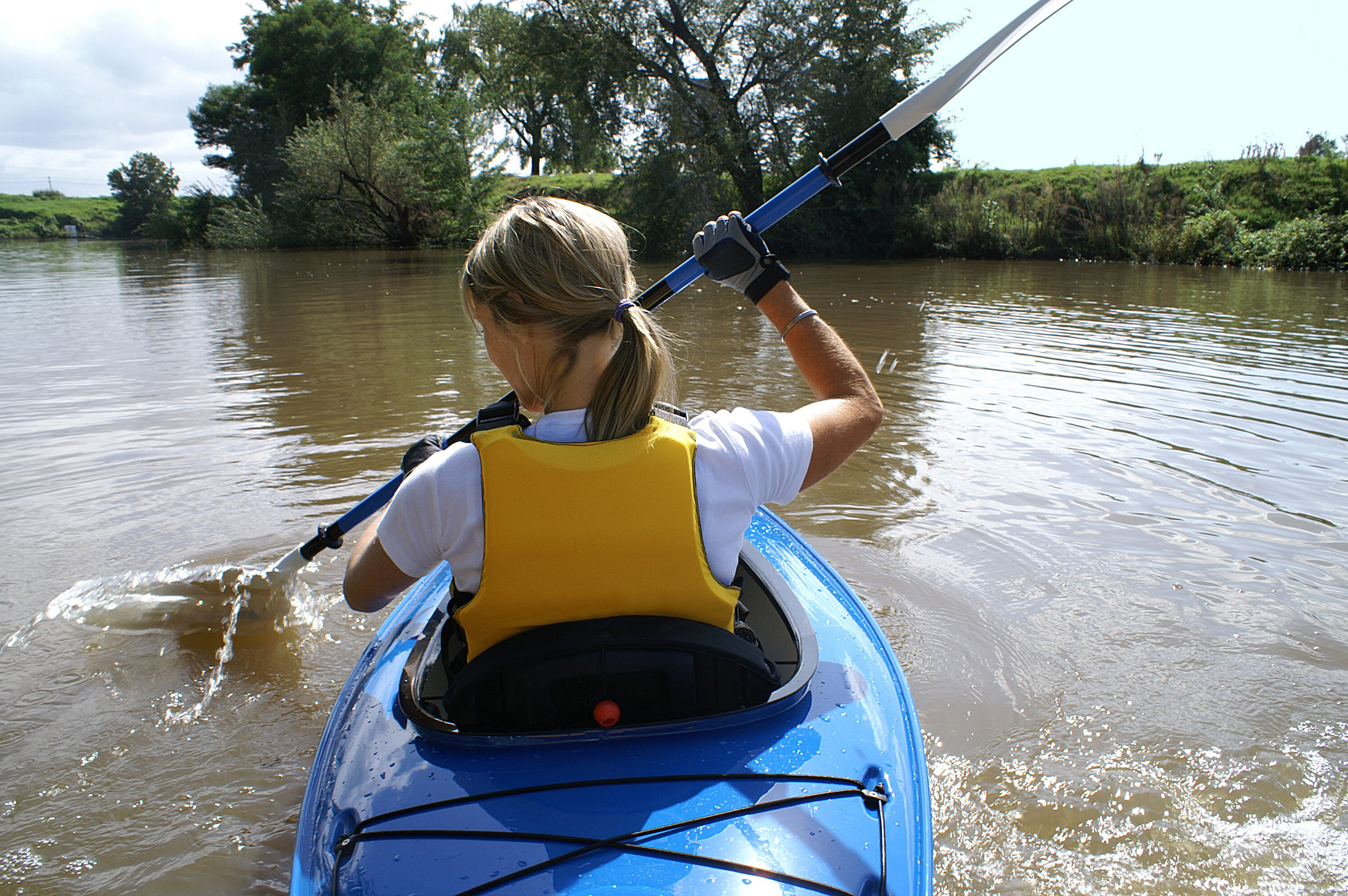 21. Go Kayaking at Calhoun Falls State Park
Calhoun Falls State Park sits right on the shores of Lake Russell, offering scenic campsites that lead down to the water. If you're not staying in a tent, there's still plenty of beautiful spots for fishing, unwinding on the beach, or taking out the kayak! Enjoy the sunshine and beautiful, clean water on a day devoted to enjoying the great outdoors.
22. Have a Photoshoot with Unicorns at Hidden Pasture Unicorn Farm
This counts as a farm as we mentioned in item number one, but we couldn't resist singling out these magical creatures! Hidden Pasture Unicorn Farm is a pony sanctuary in Laurens County with plenty of other animals as well. Each unicorn has their own unique backstory sharing what kind of "magic" they specialize in. Our favorite feature is the chance to book photography sessions with the unicorns, which is sure to give any young child a sense of wonder and create beautiful photos to share for years to come.
*Updated 9/27/2022: Justin has recently shut down the Old Edgefield Pottery studio inside of Edgefield's City limits and is focusing on his "country studio" that is located near Bettis Academy. The studio will be open periodically throughout the year for openings and events so if you would like more information on these you can check out his page on Facebook or at www.oldesgefieldpottery.com Justin notes that they are still in the transition stages currently and plans to have more capability to do online sales and open studio events closer to Christmas. Justin can also be reached by email at guypottery@com.