Just because the doors are closed doesn't mean the business is! We all want to support each other through difficult times, and choosing small local businesses is a great way to do that. Showing our love through online store fronts keeps the economy moving from the safety and comfort of our homes. Here are 8 places in Old 96 District you can make purchases from online!
105 West
This boutique in Abbeville, SC, features everything a southern belle needs to complete a look, including products from Simply Southern, dresses, shoes, and must-have accessories.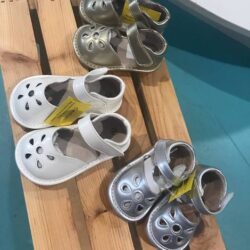 As We Grow Boutique
Another boutique in Abbeville, SC, this one is for affordable children's clothing with gift brands available!
August + House
August + House in Edgefield, SC, sells a range of earthy-yet-refined homegoods and accessories. Many of their goods are handcrafted in the store.
Breezy Quarters
Soaps and skincare products from Breezy Quarters, a small business in Abbeville, SC﷟HYPERLINK "http://www.breezyquarters.com/"
Breezy Quarters in Abbeville, SC, specializes in offering handmade soaps, candles, bath bombs, body scrubs, skincare, and more
Divine Your Space
Divine Your Space in Abbeville, SC, is a home and garden shop, with lots of happy, healthy plants and homegoods for in and outdoors.
Emerald Farm
This farm in Greenwood, SC, makes soaps, body lotions, and skincare products all from fresh, whole goat's milk produced on the farm. (The soaps can even come in fun shapes!)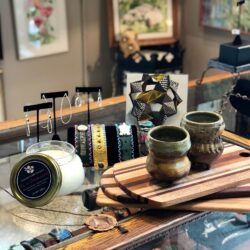 Main & Maxwell
Main & Maxwell in Greenwood, SC, specializes in handcrafted art, jewellry, pottery, and gifts, featuring local artists from the surrounding area.
Still need your fix of Old 96? Take a #virtualtour of our five counties from home. If you want more ways to help, you can check out our tips for supporting your local community as well!