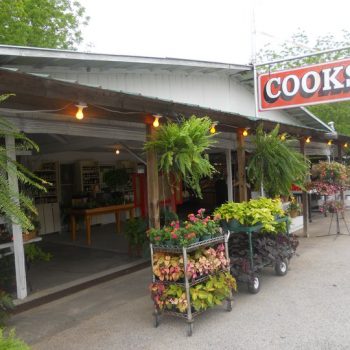 Cook's Farm & Stand
A popular roadside stand featuring seasonal fresh produce and local goods. Favorites here are peaches and boiled peanuts! Cook's Farm is family owned and operated.
1224 Augusta Rd, Trenton, SC | MAP
Phone: (803) 275-2970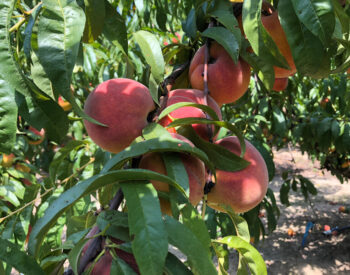 Jackie's Market
Jackie's Market is a family-owned and operated produce market specializing in fresh, local, tree-ripened peaches. They also offer shelled butter beans, peas, squash, okra, green beans, corn, tomatoes, watermelons, and cantaloupes. Jackie's also has fresh peanuts boiled fresh on site. They carry an array of jams, jellies, ciders and relishes.
2669 Edgefield Rd., Trenton, SC 29847 | MAP
Phone: (803) 275-1608
Sara's Fresh Market
You must stop for the mouthwatering homemade peach ice cream at Sara's.  Sara's Fresh Market stands feature Titan Farms peaches and bell peppers along with locally grown tomatoes, watermelon, corn, Vidalia onions, and many other fresh fruits and vegetables.
5150 Edgefield Rd, Trenton, SC 29847 | MAP
Phone: 803-275-1983
Titan Farms
Titan Farms is the largest peach grower on the east coast, with over 6,200 acres of peaches in production. Quality is always the number one goal at Titan Farms and it can be seen every day through their employees and their commitment to producing high-quality fruits.
Address: 5 R. W. DuBose Road, Ridge Spring, SC 29129 | MAP
Phone: 803-685-5885
Yonce Peach Farm (Big Smile Peaches)
J.W. Yonce & Sons has been passed down from generation after generation, this business has grown from a small peach orchard to a thriving commercial organization with more than 4,300 acres. Known as one of the largest commercial operations in South Carolina, Yonce prides themselves in providing only the sweetest Southern peaches.
37 Yonce Pond Road, Johnston, SC 29832 | MAP
Phone:  803-275-3244