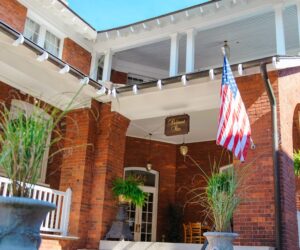 Belmont Inn
Listed on the National Register of Historic Places, the Belmont Inn offers 25 refurbished rooms, a restaurant, dog spa, and more. Located in the heart of Abbeville, SC.
Address: 104 East Pickens Street, Abbeville, South Carolina 29620 | MAP
Phone: 864-459-9625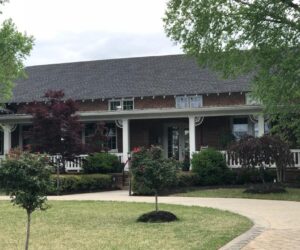 Sharon Manor
A Bed and Breakfast with 3 suites available. Amenities include a kitchenette, king-size bed, breakfast nook, outdoor access, and much more.
Address: 12 Firehouse Rd., Abbeville, SC 29620
| MAP
Phone: 864-378-9310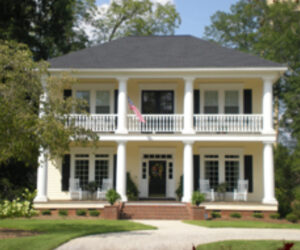 Veranda on Main
Relax and unwind on long classic Southern porches (and a jacuzzi!) only a short stroll from Abbeville's downtown square.
Address: 802 N Main St, Abbeville, SC | MAP
Phone: 864-366-9540
Isabella's Bed and Breakfast
This 1800's historic home rests in the heart of Johnston, SC, a strategic and luxurious choice for Master's Golf travelers.
Address: 601 Mims Ave, Johnston, SC 29832 | MAP
Phone: 803-275-0735
Pleasant Lane Acres
Pleasant Lane Acres rests on cozy, secluded grounds with a pond, trails, and plenty of dogs, with an unforgettable gourmet breakfast. Only a short drive from Edgefield, SC.
Address: 318 Pleasant Lane Road, Edgefield, SC 29824 | MAP
Phone: 803-637-9387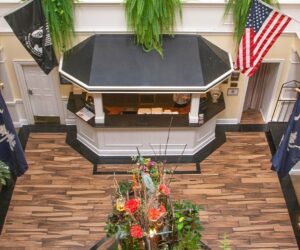 Inn on the Square
Greenwood's only full-service boutique hotel, with a full restaurant, casual bar/lounge, and vintage chic atmosphere. Walking distance from Uptown Greenwood's Main Street.
Address: 104 East Court Avenue, Greenwood, SC 29646 | MAP
Phone: 864-330-1010
Lady Amelia Bed & Breakfast Inn
Built in 1894, Lady Amelia Bed & Breakfast Inn hosts a warm, inviting atmosphere, antique shop, and home-cooked gourmet restaurant.
Address: 258 North Main Street, Cross Hill, SC 29332 | MAP
Phone: 864-998-3040