Enjoy Our Sips and Samples
Your taste buds will thank you when you visit South Carolina's Old 96 District. With The Peach Capital of the World is right here in the Old 96 District's Edgefield County, we are experts in summer drinks and treats. Find the best places to keep your stomach happy in the Old 96 District and a Peach Moonshine Tea Cocktail.
Peachy Moonshine Tea- Cocktail
Enjoy an original drink recipe on us, featuring Carolina Moon Distillery.
Ice Cubes
4 tablespoons (two shots) Carolina Moon Distillery's Peach Moonshine
2 tablespoons (one shot) Lemon Juice
Sweet Tea
Fresh Mint Leaf
Peach Slices
Place ice in a glass, then pour moonshine and lemon over the ice. Fill glass with sweet tea to taste. Add mint leaf to mixture and stir, bruising the mint against the edge of the glass. Garnish with peach slices or put them in the drink. Enjoy on a back porch on a summer evening.
Carolina Moon Distillery-Edgefield, SC
Sample the Peach Moonshine and Lady Belle Peach Rum!
Carolina Moon Distillery sources their ingredients extremely locally; everything in these two bottles– especially the peaches–uses local peaches from Edgefield county and is out of this world good!  Come tour and taste for yourself!
Hours: Tuesday-Saturday 11:00a-5:00p
116 Court House Square, Edgefield, SC 29824
803-615-0230
West End Cafe-Greenwood, SC
Looking for a Great Breakfast? 
West End Cafe is the place. And, they have great lunches, too. Try their fancy homemade jams, including peach and strawberry.
108 Old Abbeville Highway, Greenwood, South Carolina 29649
(864) 538-4440
Hours 7am-2pm Monday-Saturday
Voted one of the best breakfast spots in Western South Carolina!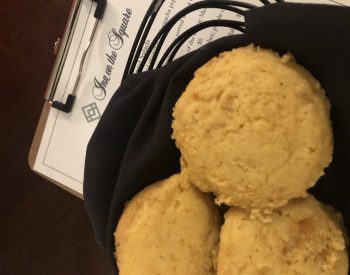 Inn on the Square- Greenwood, SC
Complimentary Peach Corn Muffins with every meal.
Jim McGuinness, owner and operator of Inn on the Square, is a graduate of the Culinary Institute of America in NY. When he arrived in Greenwood, he found the Carriage House Restaurant's signature item in the Southern tradition of bread with every meal. The Peach Corn Muffins are served as a love letter to Southern cuisine and the use of local ingredients. Jim's tireless efforts to get the balance of corn and peach just right paid off; many folks purchase the muffins to take with them when they go!
Call for reservations, (864) 330-1010
Carriage House Restaurant Hours:
Breakfast – Everyday – 6:30am -10:00am
Dinner –  Wednesday, Thursday, Friday, Saturday – 5pm-9pm
Sunday Brunch – 11am – 2pm
Edgefield General Store-Edgefield, SC
Home of some good ol' Peach Ice Cream!
102 Courthouse Square, Edgefield, South Carolina 29824
(803) 637-3100
Ice Cream Shop · Gift Shop · Florist
Delicious Peach Ice Cream and Peach T-shirts await you in this charming "step back in time" general store! Located in the heart of the Edgefield, South Carolina's town square, this store has so many things you want and need! Make sure to put this on your list of places to visit Summer.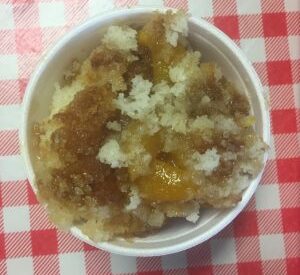 Fat Daddy's BBQ-Greenwood, SC
Smoked BBQ like it is supposed to be! Great homemade sauce, ribs and brisket. Best hash and killer Banana Pudding, plus a Peach Cobbler that is out-of-this-world.
Phone: (864) 223-9111