Alive with Adventure: 25 Discoveries on SC Highway 25
Advertisement
By Michael J. Solender
Traversing South Carolina's Old 96 District from north to south, the ribbon of roadway known as Highway 25 delights travelers with surprising finds at nearly every stop.
Intrepid travelers know the journey is indeed the destination, especially when it comes to road trips. This adage is especially true when it comes to exploring South Carolina's Old 96 District, five distinctive counties along the western edge of the Palmetto State and part of SC's fabled Freshwater Coast.
Ambling through the heart of Old 96 District is Highway 25, a scenic byway bringing all who navigate its gentle curves up close and personal with fresh culinary discoveries, fascinating history, natural beauty, recreational activities, cultural and artistic gems, and plenty of shopping opportunities to bring home memories.
From the northern edge of Laurens County near Princeton, SC, heading south to the wonders found in Edgefield County and navigating along the way through Abbeville, Greenwood, and McCormick counties, here are 25 stops not to be missed:
Ware Shoals Dragway: Motor-heads find 660-degrees of fast at this track, right on Highway 25 south of Princeton. Check the schedule for practice runs, tractor pulls, and full-on racing.
Irving Pitts Memorial Park: Perched alongside the Saluda River, IPMP is adjacent to the town of Ware Shoals and is a great family spot for a picnic, soaking in the sun, or floating in the shallows whiling the day away. Great birding here with cranes, herons, ducks, and owls enjoying the waters along with their upright two-legged pals.
Lake Rabon Park: Only ten minutes off Highway 25 in Laurens, visitors will find quiet Lake Rabon with a fishing pier, boat launch, picnic areas, and a playground for the kids. A hidden gem.
Cokesbury College: Tour the grounds and the surrounding Cokesbury community for a historic view at an early planned utopia committed to innovative education for young men. Established in 1854, Cokesbury College is open for visitors every Sunday from 2 pm to 4 pm. You can see the first, second, and third floor of this historic building and admission is free.
Rock Creek Trail: Road trip stops allowing for a quick stretch and escape into nature rate high with us. Here's a mile-long one-way easy jaunt just off Highway 25 in Greenwood along Rock Creek that will get the blood flowing.
Greenwood Arts Center: Welcoming nearly a quarter million visitors since its opening in 2006, Greenwood's Arts Center hosts a visitor center, clay studio, several artist studios, a gallery, garden courtyard and plenty of special spots to take in the boundless energy of Greenwood's creatives. Rotating exhibits ensure there's always something new to discover.
Greenwood Railroad Historical Center: Fifty years of South Carolina's Railway Preservation is on tap here where visitors find all that and more at this indoor/outdoor exhibition of true Americana. Open Saturdays from May to October, the museum provides guided and self-discovery touring where guests eye the largest full-sized rail displays in the state including the spectacular 1937 Pullman "American Flyer Car" and a P&N Steel Caboose X-23. All Aboard!
The Greenwood Museum: Operated in collaboration with the Greenwood Railroad Historical Center, the Arts Center and Greenwood Community Theatre. The Greenwood Museum serves the region as the hub of arts, culture and connection to the history and place of this storied community. Permanent installations include exhibits on A Carolina Kitchen, Blyth Funeral Home, Hodges Pharmacy, Index Journal, Greenwood Mills, and Park Seeds in Space.
Grace Street Park: Follow the water's edge for a nice hike in this small-town park that's big on open space. The large pond, formerly a reservoir of Greenwood's Commission of Public Works, is the centerpiece for the walking trail encircling its circumference. Just want to sit and relax? Enjoy the Canadian Geese who nest here or let Fido run free in the fenced-in dog runs. Just minutes off Highway 25 on Merrywood Drive in Greenwood.
25 Drive-In Movie Theater: Seventy-five years in the making, South Carolina's favorite auto theater always screens a double feature for the ultimate in family fun. Pack a picnic or check out the legendary burgers, dogs, fries, and snacks – including of course their delicious freshly popped corn. Right on Highway 25 in Greenwood.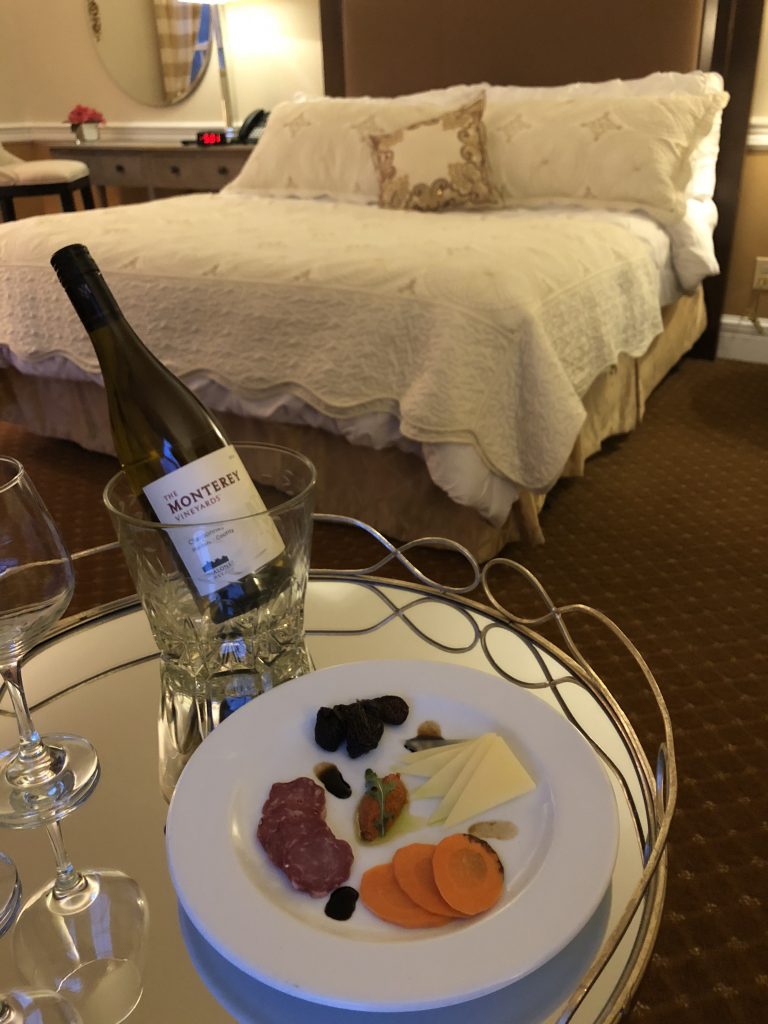 Inn on the Square: Genteel southern charm and hospitality ooze from this pet-friendly boutique hotel, located just off Highway 25 in the heart of Uptown Greenwood. Enjoy a cocktail and great people watching in the lounge, a delightful southern-inspired meal from their kitchen at the Carriage House Restaurant or rest your weary bones overnight.
Emerald Farm: A great stop for kids and young at heart, Emerald Farm's goats and vibrant peacocks are part of the welcoming committee here at this family-fun stop off Highway 25 and Cambridge Road in Greenwood. Handmade crafts, goat milk soap, and treasures of the area jam the shelves at the country store here. Hop on the Emerald Farm Railroad with the wee ones for a true taste of scope of the farm where all enjoy the view in the open air.
Benjamin E. Mays Historic Preservation Site: Not far off Highway 25 is the site of the birthplace, museum, archives, and educational center of Benjamin E. Mays, one of the greatest educators of our time and mentor to our nation's most notable Civil Rights leaders. The site, located on the U.S. Civil Rights Trail, displays writings, photographs, and ephemera of this somewhat unheralded Civil Rights giants.
Fat Daddy's BBQ: Carolina Q is where it's at Fat Daddy's – Home to some of the best smokiest Q in the region. Save room for the Peach Cobbler – It's the bomb. In Greenwood.
Buenavista Latin Café: A taste of Cuba and the Caribbean right in the heart of Greenwood – Who knew? The locals that's who and they swear by the Cuban Sandwiches, Grilled Chicken, Yucca Fries, and minty Mojitos.
The Mill House: A brew pub with brick-oven fired pies and the freshest brewed beers, ales, and lagers – Who could ask for more when on the road. It's all authentic and made with love at one of Greenwood's most revered eateries.
Sara's Roadside Stand: On a stretch of Highway 25 known as Edgefield Road, just south of Pecan Grove Road and north of Rooster Lane, peach lovers find Sara's, loaded with the bounty of the season. Signature peaches in early summer, pecans, jams, jellies, salsas, and other tasty treats year-round. Those in the know make certain to get a fresh hand dipped peach ice-cream – Epic!
Cook's Roadside Market: Family owned and operated since 1960, Cook's has the freshest produce – think berries, melons, peaches (did we say peaches?), squash and more. Chat up local chefs, neighbors, and road trippers at this friendly market just off Highway 25 on Augusta Road in Edgefield.
National Wild Turkey Federation and Winchester Museum: More than 7,000 sq. ft. of exhibition space greet visitors at this one-of-a-kind museum and preservation center – the only museum in the world dedicated to wild turkey preservation. Fascinating dioramas, displays, history, taxidermy, sculptures, and artwork leave more than 10,000 visitors annually captivated and intrigued by this truly unique destination, just off Highway 25 at Augusta Road in Edgefield.
Palmetto Shooting Complex: The Palmetto Shooting Complex is a premier shooting destination in the Southeast. This facility located less than 2 miles from the main offices of the National Wild Turkey Federation offices houses two dedicated sporting clays courses, five trap and skeet fields and the 9,300-square-foot Pavilion. The Palmetto Shooting Complex will also one day be the home of the 9,500-square-foot Roundhouse, 3D archery course, rifle and pistol range and much more.
Old Edgefield Pottery: Visitors here find legacy and tradition crafted by hand where master potter Justin Guy works the local clay into functional and decorative pottery using techniques and process passed down for generations. Learn how local enslaved potter Dave Drake made his mark nearby at the turn of the 19th century making pots that today sell for high six figures and are displayed in museums across the country including the Smithsonian Museum in Washington, DC. Catch a glimpse of Dave's handicraft and pick up your own treasures in the pottery's retail shop.
Edgefield Governors Mural: Founded in 1785, Edgefield was an important commercial center at the time of our nation's early days. The town became so influential as a hub of commerce for local farms and business, no less that 10 Governors hail from here. The historic Governors Mural welcomes all visitors to Edgefield from its prominent location in the central Courthouse Square and is a well photographed selfie-spot.
Carolina Moonshine Distillery: Forget any notion of moonshine you may have and embrace the sometimes subtle, sometimes sassy spirits found at this boutique distiller. Whiskey, rum, bourbon, vodka, and gin are all found here – yet each is given special treatment and come with a southern story. Our favorite? Lady Belle Aged Rum – a hint of peach on the finish is perfect for sipping neat or in your favorite crafted cocktail. In Edgefield on the Courthouse Square.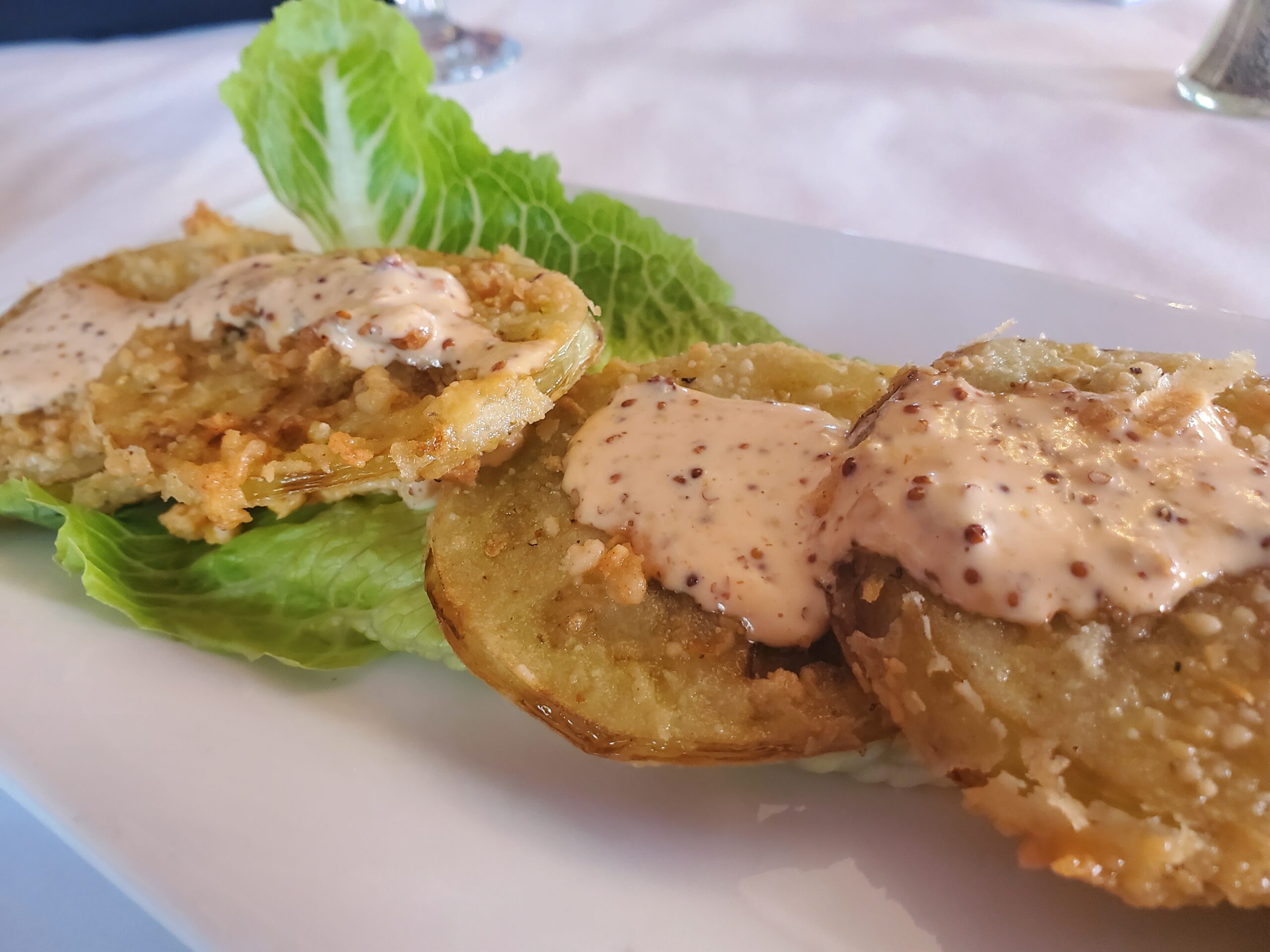 Old Edgefield Grill: Seeing sights is more than a spectator sport, one is surely apt to work up a hearty appetite while seeking adventure along Highway 25. Old Edgefield Grill has the hungries covered with southern favorites like Crab Cakes, piled high Pulled Pork BBQ Sandwich, Fried Green Tomatoes, Shrimp and Grits, and homemade Derby Pie.
TLC Confections: Scratch made cookies, cakes, pies, Spanakopita (Opa!), and even Fried Bologna sammies welcome hungry patrons at TLC located on the Courthouse Square in Edgefield. Family owned and operated, this bakery/café serves great coffee drinks all day alongside breakfast, lunch, and take-away specialties.
—
Charlotte, North Carolina's Michael J. Solender has been captivated by great storytelling since his youth. He now writes about arts, travel, and curious people. His writing has been featured at Southern Living, Carolina Mountain Life, the Charlotte Observer, the Raleigh News & Observer, Lake Norman Magazine, and others. His personal essays explore the personalities, back stories, and character behind destinations.
Learn more about Michael and follow him on Twitter @MJSolender.
Read more from Michael about the Old 96 District with this Old Edgefield Pottery feature and Festival of Flowers profile.