It's been written that true players revel in the game's curious topography. That they 'will pay a month's wages to fly across the country or across the ocean to be humbled by a sacred patch of green earth.' But it doesn't have to be like this. There's great golf that's not so bodily demanding right here in South Carolina (no, not Myrtle Beach). And it all starts (but can end much better!) with the number 96. Especially on the scorecard.
Boasting an array of impressive terrains — from lakes and streams to gently rolling hills and tall pine forests— South Carolina's Old 96 District (a five-county historic parcel of upstate South Carolina) is infused with picturesque golf challenges. Consequently, over time, the district has become increasingly known for its fine array of golf course designs guaranteed to satisfy every player at every level of skill and passion for the game.
Just ask one of the region's big-name designers. According to Tom Clark, architect behind not one but two courses at the Savannah Lakes Village & Golf Clubs, he considers his Monticello Golf Course "by far one of my best courses" and his original Tara Golf Course as being extremely memorable too. It's all just a part of the Old 96 District golf experience.
"The big attraction is obviously the lake [the 71,000-acre Strom Thurmond Reservoir that ironically enough was at first called 'Clark' Hill Lake]," says Clark. "The area around it is full of rolling hills and pines, making it an ideal setting for golf. The topo was challenging for both layouts and there's plenty of movement. There's nothing flat out there or on any of the courses in the [Old 96 District] area."
As a member-focused community located just an hour north of Augusta, Georgia, the Savannah Lakes Village & Golf Clubs is home to the pair of pristine lakefront layouts and open to outside play.
The original Tara Golf Course masterfully meanders through the hillsides of the Sumter National Forest, around Lake Thurmond, and throughout Savannah Lakes Village (SLV). The rolling topography of the land is gradually exposed throughout your round, with stately oaks and pines perfectly framing each hole. The closing greens on both nines offer views of the lake.
Clark, however, did not stop there. He also sculpted the Monticello Golf Course, a modern links course with a rolling topography and water hazards along a forested shoreline. Three holes play hard along the big lake with interior ponds "that are also attractive." The course stretches 7,032 yards from the championship tees and features MiniVerde Bermuda greens, Zoysia collars, and Bermuda fairways/rough. Water comes into play on nine of the 18 holes, which includes a dramatic lakefront peninsula midway through the front nine.
Clark seems to be particularly enamored with his sequel layout.
"Over time it has proven to be a great tournament venue," he adds. "It has a lot of everything … great diversity in par threes and fives and since they keep it in great shape, a lot of interesting holes. Both the Tara and the Monticello, however, are great destination courses that don't require a plane flight to reach."
Great golf in the Old 96 District doesn't stop there, however. Just a 10-minute drive to Greenwood's Uptown shopping district, The Links at Stoney Point on Lake Greenwood is a year-round residential community developed for luxury lakefront living and constructed around an 18-hole, championship golf course designed by another legendary designer, Tom Jackson. Jackson's innovative designs were influenced by architectural legends such as Robert Trent Jones and George Cobb. From their homes, residents enjoy views of the links-style golf course in its natural woodlands setting and of beautiful Lake Greenwood, which is still surrounded by a mostly undeveloped landscape.
In 1969, with the promise of beautiful hills, the Rolling-S Golf Club was developed on an old goat farm. The name is derived from the rolling hills that enhance the golf experience, while providing serenity to the quiet, natural surroundings. In 2000, Don Salyers took over as owner and redesigned Rolling S Golf Club into the picturesque 18-hole layout it is today. The par-72 course features 11 holes where water comes into play. The Rolling S Golf Club grill overlooks the golf course through large, picture windows.
Named after the American Revolution battle called, "The Assault of Star Fort," The Golf Club at Star Fort provides a golf experience you will not soon forget. This hidden gem designed by George Cobb debuted in 1969 in the historic town of Ninety Six, just 12 miles from Uptown Greenwood in the eastern section of the county. Star Fort is a semi-private club in a peaceful setting that has no sirens, houses or noise to interrupt your round. The Golf Club at Star Fort is considered player friendly, slightly fewer than 7,000 yards from the tips with just one forced carry over water of about 60 yards.
Just a short and scenic, half-hour drive to the front gates of Augusta National, in Edgefield, S.C., is "one of the best-kept secrets in the Augusta area," Pine Ridge Golf Club. Featuring 6,942 yards of golf from the longest tees for a par of 72, the semi-private Pine Ridge was established in 1968 to provide upscale recreation in a rural community. The goal was to provide a championship groomed golf course with all the amenities unmatched by any other rural community in the area. The Pine Ridge golf course was designed by Greenville native Russell Breeden. During the half-century since its opening, the slight tweaks made to the layout — including, but not limited to, the addition of strategically placed bunkers and several new tee boxes — have added even more character to Breeden's already outstanding design.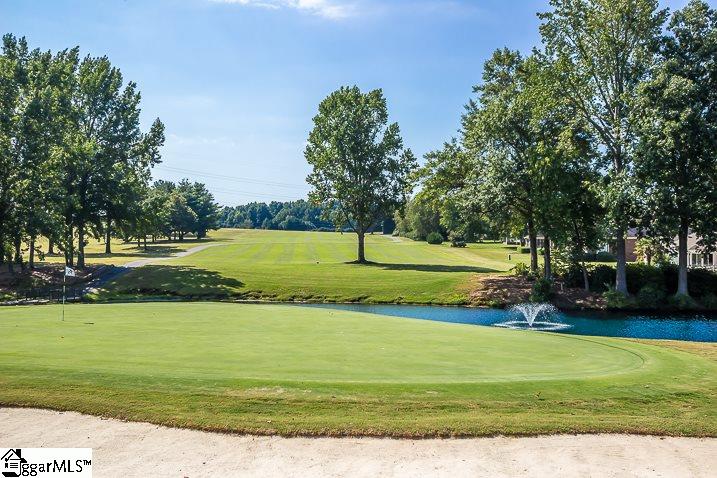 Bill Kamenjar is a freelance golf writer and content contributor to the Maryland State Golf Association Emagazine. He lives in Ocean City, Maryland and has covered the game throughout the Carolinas and Middle Atlantic for 25 years and counting.