January 26, 2023 — Celebrations are in full swing at the state capital as Abbeville's own Erica McCier, chef at Indigenous Underground, is named one of three 2023 Chef Ambassadors for the state of South Carolina.
An Abbeville native, Erica is known as a creative chef and successful businesswoman, an impact and inspiration for the the community.
Surprisingly to most, however, Erica never planned to be a chef and restaurant owner. Many locals know Erica from her years as a middle school visual arts teacher. Erica left teaching due to health problems when she was diagnosed with kidney disease and renal failure, requiring a kidney transplant.
It was during this time of her life that Erica discovered her love for cooking and decided to attend culinary school. As she was recovering from her health issues, she opened Trudy's at the historic Belmont Inn in downtown Abbeville, SC.
"I started my first official business, catering, named in honor of my mother, while I was on dialysis," McCier said. "Just by word of mouth, people started putting my name out there and I started getting more clients and bigger events."
This business venture soon proved to be too demanding as a single parent of three kids under the age of 18—she just didn't have enough hours in the day and decided to let the business go because her family was more important.
It wasn't until her kids were grown and gone that Erica again began to chase her dream of owning her own restaurant.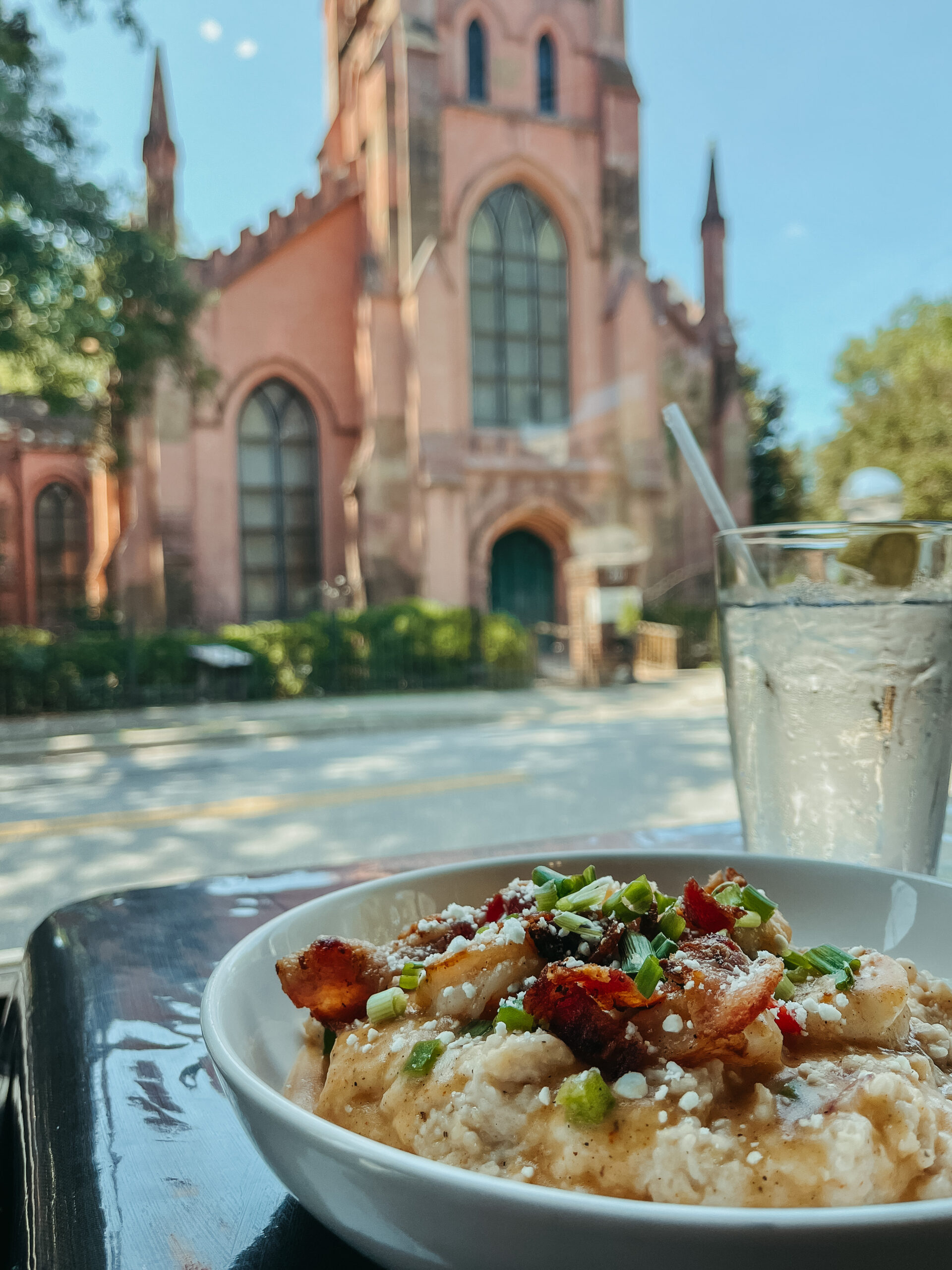 It started small, hosting outdoor dining experiences at Kyle Fuller's Divine Your Space in Abbeville, SC. As the events became more and more successful, Erica began dreaming of a location for her restaurant and had her eye on a particular building with a great view of Abbeville's historic Trinity Church.
Today Erica is the owner of Indigenous Underground, one of Abbeville, SC's most successful new businesses, home to delicious soul food with a gourmet twist. Erica strives to bring something new and original to Abbeville such as a menu featuring soul rolls, gator and grits, and a deep fried Monte Cristo with green tomato jam.
In addition to running an in-demand business that drives tourism to Abbeville, Erica is also active in her community serving on Abbeville County Chamber's Board of Directors and serving as one of the founding members of the Abbeville Friends of Freedom, a nonprofit organization that focuses on peace, unity, and the recognition of the accomplishments of Abbeville's African-American residents.
Erica prides herself on being able to find most of her fresh produce at the local farmers' market, including ingredients for her delicious succotash with okra, corn, and green tomatoes.
Erica likes to say that, "There's self-expression on a plate. It's art. You eat with your eyes first."
Congratulations to Chef Erica on this prestigeous award as 2023 Chef Ambassador for South Carolina! Be sure to visit Indigenous Underground in Abbeville, SC on your next visit to the Old 96 District.