We love food! For many travelers, finding the best places to eat on their road trip is a must. It can even be the main feature of the trip! Here is a three-day itinerary through our five counties to taste the best our region has to offer (and enjoy some other great places as well.)
Day 1
LUNCH
After road-tripping into the district, we begin our food tour with a good lunch. We have two places to choose from in Greenwood, SC to get us started:

Buenavista Latin Cafe-

This family-owned restaurant serves Cuban cuisine that could rival any Miami street vendor. Enjoy Cuban sandwiches, empanadas, and their excellent Cuban coffee if you need a pick-me-up from the drive.

Break on the Lake-

This community staple has a view as good as the menu. Look out at Lake Greenwood and enjoy seafood platters and traditional American fare.
EXPLORE
Gather Bistro & Bakery starts us off with house-made pastries and cakes. It's located inside a store called The Alcoves, where the profits go to benefit women's crisis centers. Shop around (and visit the stores in Uptown Greenwood) or dive into some of the local attractions.
Dr. Benjamin Mays Historic Preservation Site-

Civil Rights leader Dr. Benjamin E. Mays was born in the Old 96 District, and his childhood home still stands as a museum to his upbringing and legacy. The tour is lauded for being as inspiring as it is informative.
Emerald Farm-

Pet and feed baby goats at this working farm! Peacocks freely roam the grounds, which include an antique store, a scenic train ride, and an entire room dedicated to elaborate model train tracks.
DINNER
For dinner, we're choosing a more elevated dining experience. Two equally-nice options are on the menu:
Lady Amelia Bed & Breakfast Inn and Restaurant-

Reservations only, but worth the extra effort. Just 20 minutes from Greenwood, the Inn and Restaurant are run by a French-Canadian couple who brought all their gourmet cooking expertise down to South Carolina.

Montague's Restaurant-

Closer to the heart of Greenwood, Montague's serves elevated Southern fare with a classy, romantic atmosphere.
For an afterparty, stop by South Bend Winery for a glass (or flight!) of local wine and a charcuterie board. Their airy, open atmosphere also hosts bonfires in the back which are great for just hanging out.
We recommend staying at Lady Amelia's Bed & Breakfast or Inn on the Square, Greenwood's first and only boutique hotel. 
DAY 2
BREAKFAST
We have options this morning for the most important meal of the day.
Inn on the Square

serves breakfast in the morning for an easy commute and an elevated breakfast.
West End Cafe has a

 charming diner atmosphere with classic Southern breakfast items and particularly good sweet tea.
After that, we're headed to Abbeville, SC to explore! 
EXPLORE
Historic Abbeville, SC is filled with charming local shops and historic sites. You can stop by Swatzentruber's Bakery on your way in, a Mennonite-owned bakery specializing in pound cakes. While you explore, pop into Our Daily Bread Bakery to pick up a sweet treat. Walk around the colorful cobblestone square and take in the local charm.
Pendleton Farms

offers a fun eclectic mix of antiques, vintage clothing, gourmet foodstuffs, and chocolate truffles. 
Breezy Quarters

handmakes everything in-house. Prepare for great smells in the form of bath products, lotions, candles, and more.
Divine Your Space

offers houseplants and home/garden decor. Make sure to pet the two shop rabbits, Brew and Vino, when you visit.
Yellow Brick Road

is appropriately decorated in a Wizard of Oz theme, with two stories of home goods and antiques.
Wolf Tracks Gallery

specializes in authentic Native American crafts, each piece labeled with the name of the artist and the nation they represent. 
LUNCH
Exploring can work up an appetite. We have two options for lunch.
Blondies on the Bricks-

A lighter option if you're still full from earlier, this little deli inside Pendleton Farms sells sandwiches all named after famous Blondes.

Indigenous Underground-

Elevated Louisiana-style Southern cooking. What more can we say besides it's the best grits we've ever had? 
We'll be back in Abbeville for the night, but for now, we're headed to Edgefield, SC for our next batch of wonders.
EXPLORE
Edgefield, SC is the home of ten different South Carolina governors. 
TLC Confections & Gifts

offers tasty coffee and bakery goods, as well as a variety of coffee beans to take home and enjoy.

August + House

has a lovely near-farmhouse aesthetic, offering home goods and gifts perfect for any fan of Southern Chic.

Edgefield Creamery,

located inside the store, serves ice cream.
Carolina Moon Distillery

makes all of their liquor from locally-sourced ingredients, sending their spent corn back for local farms to feed their animals so nothing goes to waste. Many bottles are named after interesting moments in Edgefield history.
If you have time, consider visiting Three Star Vineyard in Johnston, SC. Specializing in scuppernong and muscadine wines, they also sell jams, jellies, wine slushies and more.
DINNER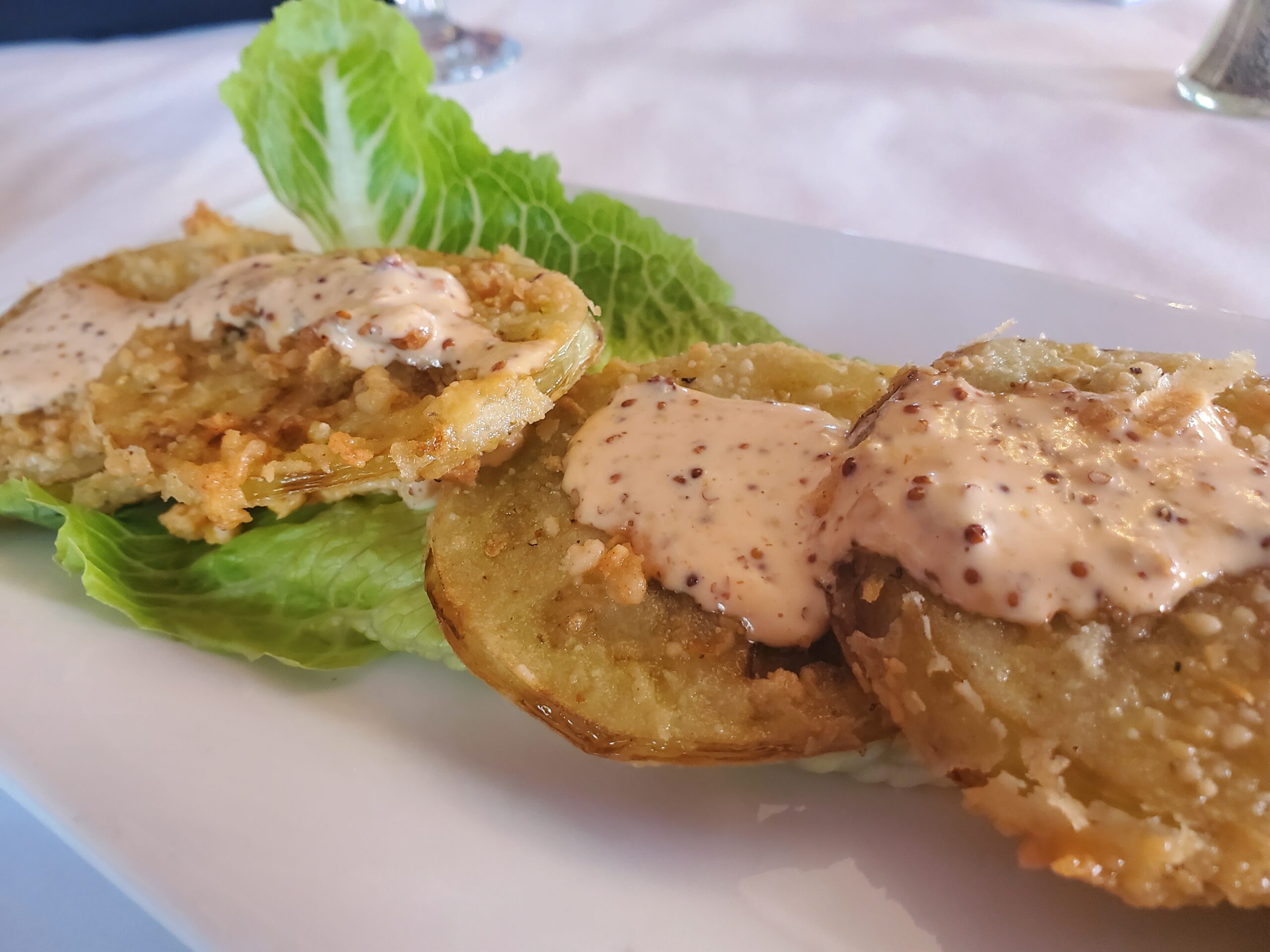 We have two dining options in Edgefield tonight. 
Old Edgefield Grille

is located within a historic home, again bringing us classic elevated southern fare. We recommend the Pimento BLT with fried green tomatoes.

Christine's Farm to Fork

is Edgefield's newest addition, using locally-sourced and seasonal food designed to bring visitors the freshest meal possible.
Afterward, we're heading back to Sharon Manor in Abbeville for a well-deserved night's rest. 
Once an old schoolhouse in the 1920s, this Bed & Breakfast has turned the old classrooms into cozy and luxurious bedrooms. We've seen it described as a getaway to remember.
Day 3

Today is the day we wrap up our getaway. Enjoy a homemade breakfast at Sharon Manor (we guarantee you'll be pleased) and try some of the coffee they made in-house. Afterward, it's time to pack up and begin the journey home.
Feel free to check out our full lists of bakeries, breweries & distilleries, and barb-b-que locations to make your own adjustments to the schedule. To travel more economically, be sure to check out our Deals & Packages to save on lodging, shopping, and most importantly restaurants!
We can't wait for you to visit!