By Brad King
An historic parcel of upstate South Carolina dating back to the Revolutionary War is steadily carving out a modern-day reputation among golf connoisseurs for its eclectic offering of sporty layouts, clubs and communities.
South Carolina's Old 96 District has become renowned for its attractive and affordable golf offerings. Boasting an array of impressive terrains — from lakes and streams to gently rolling hills and tall pine forests— Old 96 District is surrounded by picturesque golf views, and the district can tee up an ideal course or selection of designs to satisfy every player and level of passion.
The Masters golf tournament traditionally takes place each April just an hour south of Old 96 District, at Georgia's iconic Augusta National Golf Club. Springtime in the area is colored by flowering dogwood trees, old-growth oaks and azaleas. Climate-wise, all four seasons are celebrated in the Old 96 District, which even welcomes an occasional dusting of snow in late winter. The fall months bring the beauty of changing colors, while summertime yields enough warm weather for golf, tennis, picnics, boating and bicycling.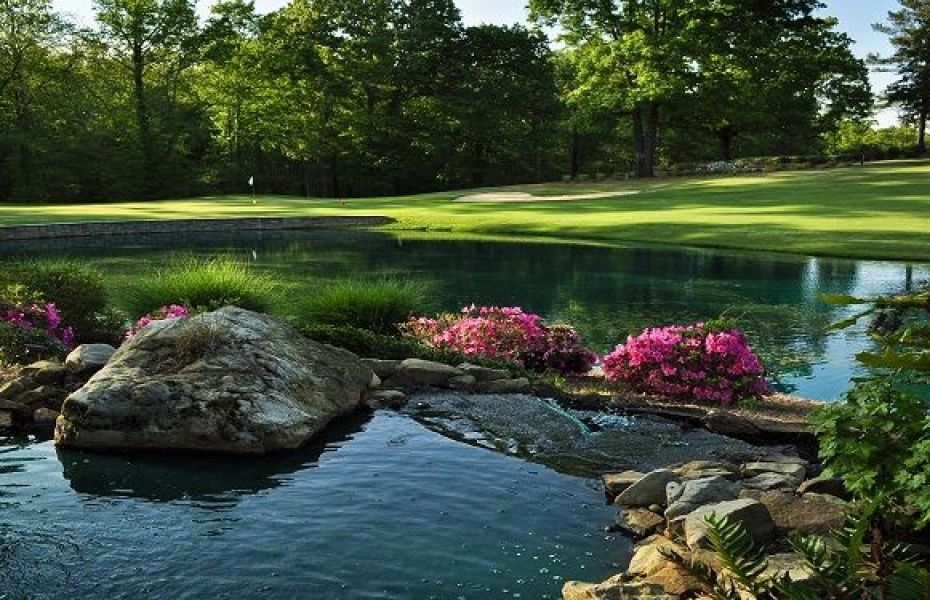 Just a 10-minute drive to Greenwood's Uptown shopping district, The Links at Stoney Point on Lake Greenwood is a year-round residential community developed for luxury lakefront living and constructed around an 18-hole, championship golf course designed by Tom Jackson, whose innovative designs were influenced by architectural legends such as Robert Trent Jones and George Cobb. From their homes, residents enjoy views of the links-style golf course in its natural woodlands setting and of beautiful Lake Greenwood, which is still surrounded by a mostly undeveloped landscape.
In 1969, Naomi and Cotton Simms arrived in Waterloo, S.C. — about two miles from Lake Greenwood; 45
minutes south of Greenville and Spartanburg, and just an hour from the state capital of Columbia — with a
vision. Recognizing the promise of the beautiful hills, they built and founded Rolling-S Golf Club on an old
goat farm. The name is derived from the rolling hills that enhance the golf experience, while providing serenity to the quiet, natural surroundings.
In 2000, Don Salyers took over as owner and redesigned Rolling S Golf Club into the picturesque 18-hole layout it is today. The par-72 course features 11 holes where water comes into play. Shortly after taking over, Salyers began the renovations by adding 10-12 bunkers and lakes and increasing the water hazards to "add some character to the course." One significant change took place at the 14th hole, where two ponds were added, each coming into play from the back tees. In addition, about 200 yards were added to the length of the course. The Rolling S Golf Club grill overlooks the golf course through large, picture windows.
There is also a large covered patio.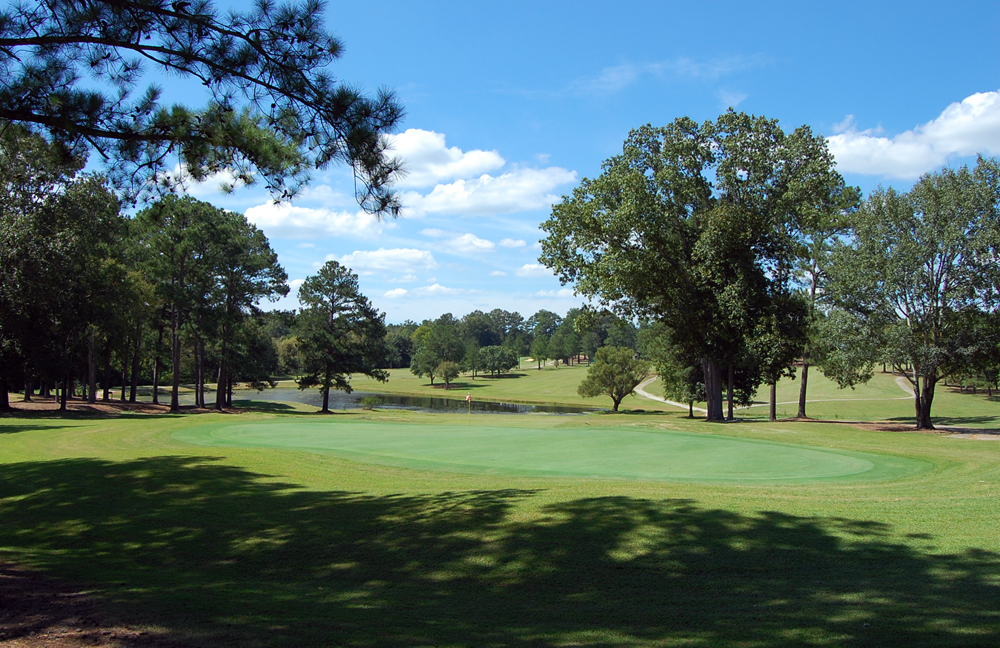 Named after the American Revolution battle called, "The Assault of Star Fort," The Golf Club at Star Fort provides a golf experience you will not soon forget. This hidden gem designed by George Cobb debuted in 1969 in the historic town of Ninety Six, just 12 miles from downtown Greenwood in the eastern section of the county. Star Fort is a semi-private club in a peaceful setting that has no sirens, houses or noise to interrupt your round. You may even bump into some turkeys or deer while you're enjoying the wide variety of gorgeous trees that surround the property.
The Golf Club at Star Fort is considered player friendly, slightly fewer than 7,000 yards from the tips with just one forced carry over water of about 60 yards. Being an older style course, the layout is easy to walk, with each tee situated near the previous green. Five separate teeing grounds offer the golfer a choice of difficulty
that will challenge any level of play. Recent renovations have been made to every aspect of the facility, which
makes the club truly a golfing experience and atmosphere any golfer can appreciate.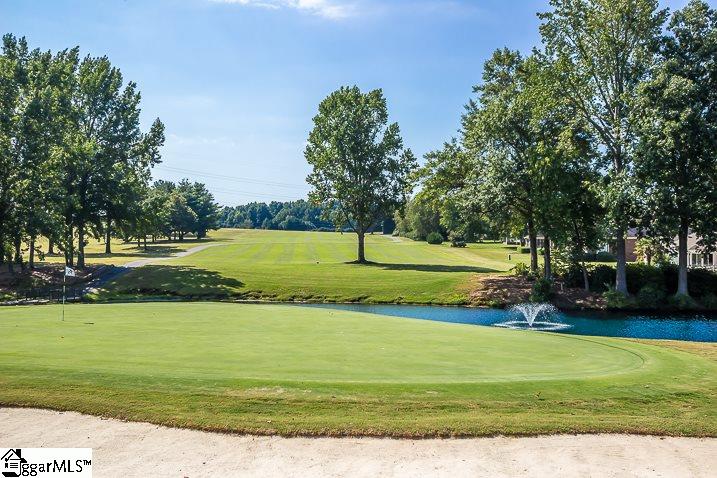 Just a short and scenic, half-hour drive to the front gates of Augusta National, in Edgefield, S.C., is "one of the best-kept secrets in the Augusta area," Pine Ridge Golf Club. Featuring 6,942 yards of golf from the longest tees for a par of 72, Pine Ridge was established in 1968 to provide upscale recreation in a rural community. The goal was to provide a championship groomed golf course with all the amenities unmatched by any other rural community in the area. As a non-profit organization, Pine Ridge is able to improve its facilities as needed, while keeping rates affordable to its members and guests.
The Pine Ridge golf course was designed by Greenville native Russell Breeden. During the half-century since its opening, the slight tweaks made to the layout — including, but not limited to, the addition of strategically placed bunkers and several new tee boxes — have added even more character to Breeden's already outstanding design. With five sets of tees, the course is designed for golfers of all ability levels.
Savannah Lakes Village & Golf Clubs — a member-focused community located just north of Augusta, on the
shores of 71,000-acre Lake Thurmond — is home to a pair of pristine lakefront layouts, Tara and Monticello
golf clubs open to outside play.
Designed by Tom Clark, the Tara Golf Course masterfully meanders through the hillsides of the Sumter National Forest, around Lake Thurmond, and throughout Savannah Lakes Village (SLV). The rolling topography of the land is gradually exposed throughout your round, with stately oaks and pines perfectly framing each hole.
Clark also sculpted the Monticello Golf Course, a modern links course with a rolling topography and water hazards along a forested shoreline. The course stretches 7,032 yards from the championship tees and features MiniVerde Bermuda greens, Zoysia collars, and Bermuda fairways/rough. Water comes into play on nine of the 18 holes, which includes a dramatic lakefront peninsula midway through the front nine.
Along the rolling, wooded shoreline of the 71,000-acre Strom Thurmond Reservoir, sits Hickory Knob, a full-service, lakeside South Carolina golf resort and remote state park all rolled into one. Tucked away in a serene, remote location, the parks numerous amenities and recreational opportunities are a pleasant surprise.
Hickory Knob operates an 18-hole championship golf course, Hickory Knob State Golf Course, full-service restaurant, skeet shooting, boat ramp, archery range, meeting facilities and more than 70 lodge-style rooms.
The Tom Jackson-designed, championship golf course cuts through a pine forest along the shores of Lake Thurmond. The golf resort is an ideal location for a family getaway, reunion or a business meeting or retreat.
For those seeking a more outdoorsy stay at the park, a campground is available on the banks of the Strom
Thurmond Reservoir, as well as one of the area's most popular biking trails. The Shagbark Snack Bar in the
Pro Shop offers hot eats and cold drinks. In total, there are a whopping 44 campsites located near Lake
Thurmond.
Old 96 District also tees up a fun selection of shorter golf experiences in the area. At McCormick Country Club, golfers can play the 9-hole layout twice for 18. It provides a laid-back, picturesque golf experience, with challenging, well-conditioned greens, dogleg holes, tree-lined fairways, as well as occasional water and well-placed bunkers to navigate. The 9-hole Par Three West Golf Course in Greenwood, which opened in 2000, features all the hallmarks of Palmetto State golf. Great value for a fun experience that will really sharpen your short game. Holes range from 90 to 138 yards, a putter and just a few clubs are generally all that are required.
The 9-hole "High Meadows" course at the High Meadows Country Club facility in Abbeville opened in 1964 and features 3,252 yards of golf from the longest tees, for a par of 36. Last but certainly not least, the 9-hole "Ware Shoals" course at Ware Shoals Golf Course in Ware Shoals opened in 1944 and features 3,120 yards of golf from the longest tees for a par of 35.
Learn more about these courses along with Inn on the Square,
Hickory Knob and Savannah Lakes golf package options.
Writer, editor and public relations specialist Brad King is former managing editor and senior editor of LINKS Magazine, where he wrote comprehensive cover stories and opinion columns for the magazine covering professional tours, worldwide travel and the game's most revered legends. Brad penned a golf column in Hilton Head's Island Packet newspaper for five years, and has edited and contributed to numerous book projects. He helped produce award-winning editorial coverage of the 2005 U.S. Open and the 2007 U.S. Women's Open for the Southern Pines Pilot and served as the editor of the special publication for the historic back-to-back U.S. Opens in June 2014. Learn more about Brad.