There's nothing quite like experiencing the joys of different farms on a road trip! Especially when traveling with family and children, few would pass up the opportunity to pet friendly farm animals or pick fresh fruits right off the vine. Because many of these farms have tight hours and we want you to enjoy each one at your own leisure, we've designed this as more of a trail in geographical order. This way, there's no need to feel rushed; see everything you want and stay as many nights as you need. Also, we have highlighted some of our favorite non-farm attractions and lodging near the farms.
Hidden Pasture Unicorn Farm- Laurens County 
This magical pony sanctuary cares for multiple "unicorns," each with their own name, backstory, and magical specialty. They are also home to several goats, cows, farm birds, and bunnies. Feeding the unicorns is fun enough, but families can also book photography sessions with the unicorns for some unforgettable childhood photos.
Stewart Farms- Laurens County
This working plant farm and nursery operates on a seasonal basis, letting visitors pick strawberries off the vine in the late Spring/early Summer and pumpkin picking in the Fall! Their Fall Nights also include things like hayrides, corn mazes, and petting zoos.

Gentry Farms- Gray Court, SC
This family-owned and operated farm aims to give an enjoyable farm experience. Pecans are ripe for the picking year-round and blueberries are available from June to August.
96 Pecan Company- Ninety Six, SC
The 96 Pecan Company offers unique insight into the Pecan farming process! Offering a plethora of different flavored pecans, the owners are also happy to walk guests step-by-step through a pecan's journey from the tree, into a one-of-a-kind farming equipment, and transforming into the delicious treats we love to snack on.
Places Nearby: Ninety Six is also home to the Ninety Six National Historic Site, a Revolutionary War battleground filled with hiking trails and its original Star Fort, the last remaining fort of its kind!
Emerald Farm- Greenwood, SC
Emerald Farm is a short drive from the heart of Greenwood, so be sure to check out the local shopping while you're in the area. Free-roaming peacocks and chickens wander the grounds, where visitors can pet and feed baby goats. Discover other gems as well, including a scenic train ride through the grounds, handmade goat milk products, an antique store, and an upstairs room dedicated to elaborate model train tracks.
Places Nearby: Besides Uptown Greenwood, travelers can also enjoy lake activities at Lake Greenwood State Park.
J&A Riding Stables- Donalds, SC
J & A Ridging Stables is a full care boarding and training facility. The farm offers trail rides and private lessons in horseback riding!
Places Nearby: Not far from Donalds, SC is Abbeville, SC! Check out the wide array of locally-owned shops or see a performance at the Abbeville Opera House.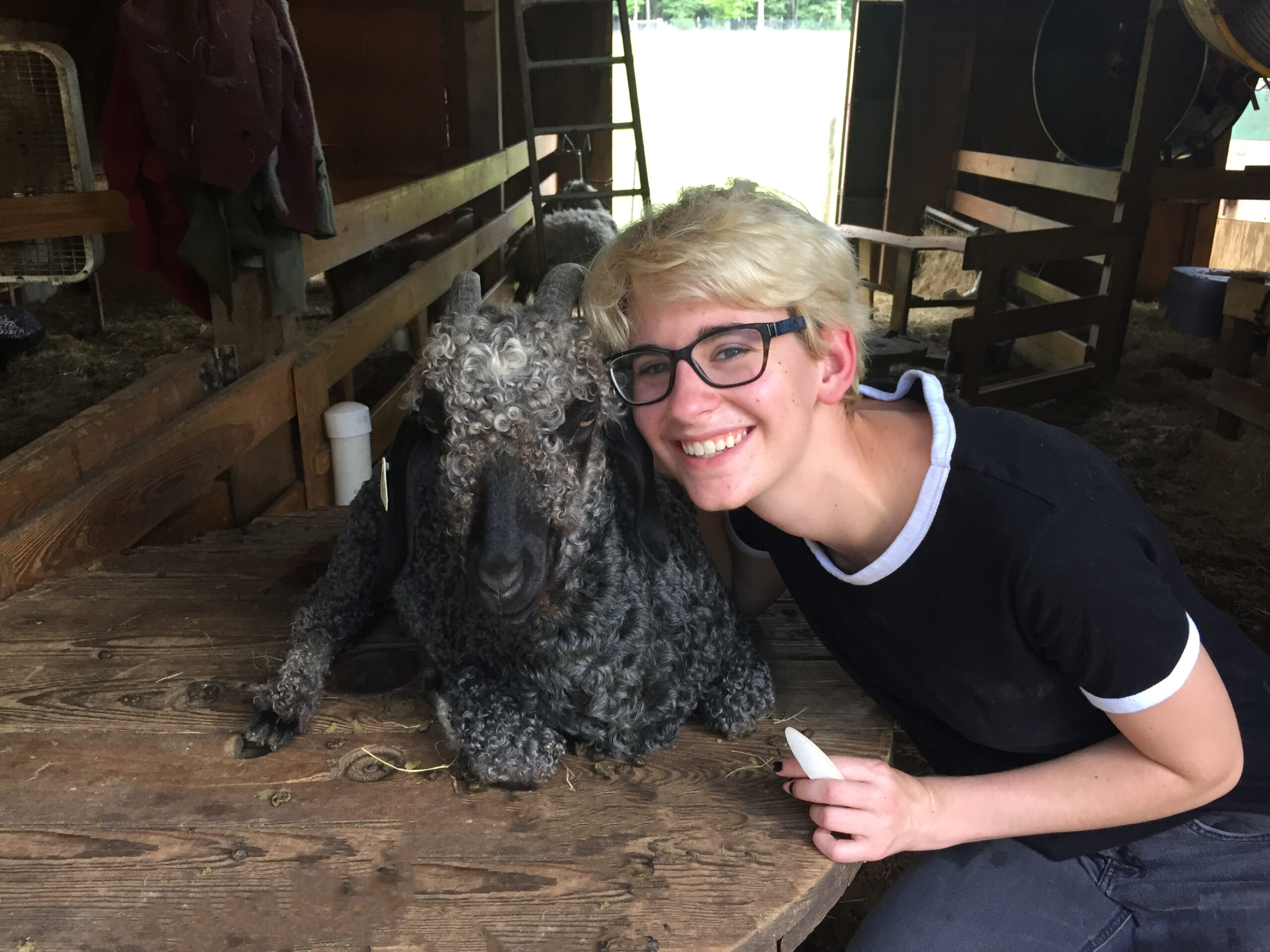 Stonywoods Farm- McCormick, SC
Stoneywoods Farm is devoted to raising and caring for Angora goats. This farm became a passion for the owner and she enjoys sharing her passion with others. Send an email to stonemea@aol.com to arrange a visit to meet friendly goats and learn about yarn-spinning!
Places Nearby: Just a short drive from the farm is McCormick, SC where we can take a peek inside the McCormick Arts Center at the Keturah. This museum showcases local art from both the present and the past, with their gift shop largely populated by local-made wares as well. Hickory Knob State Resort Park is the only South Carolina State Park that is also a resort, where travelers can enjoy a wide array of outdoor activities like golf, archery, skeet shooting, hiking, and more.

Hard Earth Farm- Modoc, SC
Hard Earth Farm is deeply devoted to health and sustainable living with 45 of their 140 acres of land have been transformed into rolling pastures and cozy campgrounds. The rest is protected under environmental easement. Contact them ahead of time for a tour of the grounds and a lesson or two in sustainable living. Visitors are put to work when they visit, helping feed the goats, llamas, and alpacas!
Hickory Hill Milk- Edgefield, SC
Hickory Hill Milk is a fourth-generation dairy farm, offering behind-the-scenes tours to learn all about how milk is made and meet the cows. We also found it very interesting to learn all about modern barn technology that helps make things easier for farmers and improve the cows' quality of life!
Places Nearby: Edgefield, SC has plenty to offer. Phoenix Factory's Old Edgefield Pottery carries on a centuries-old American crafting tradition, which is definitely worth taking a peek at!
Three Star Vineyard- Johnston, SC
This one is a treat for the grown-ups. Wander through rows of scuppernong and muscadine grapes, then sip their homemade wine. The gift shop is filled with home goods, jams, jellies, and fresh grapes, with a lounge off to the side serving fresh wine slushies in a variety of flavors.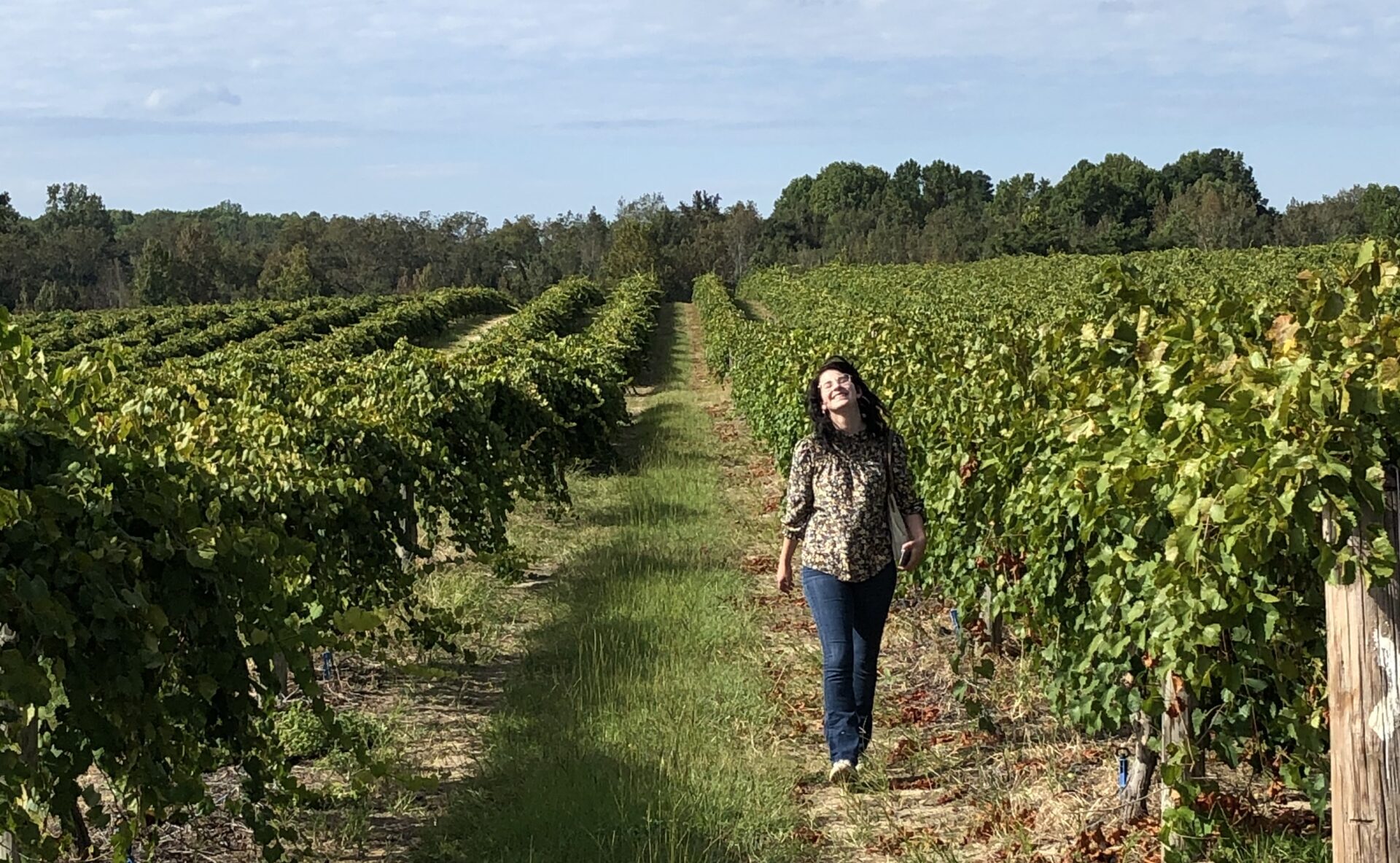 See the full list of farms here, or check out our travel deals & packages to help you save money on lodging, food, and other attractions while you're in the area!