Many a-couple fantasize about getting away for a few days, driving through the countryside on a romantic small-town getaway! We've taken care of the details and planned out a three-day itinerary with couples in mind, showcasing the best experiences in our five counties to share with your favorite someone!
DAY ONE
Depending on the season, we recommend starting the journey at Stewart Farms in Laurens County for some fresh strawberry picking. Spring picking is from April-May and offers an extra sweet treat to carry with you for the rest of the trip. After all, there's nothing tastier than a hand-picked strawberry fresh off the vine! Enjoy some time in the sun and take yo df ur pickings to munch on during the road trip. If it's not strawberry season, go ahead and start with our next destination.
Next, we'll be visiting the Battle of Musgrove Mill State Historic Site. This Revolutionary War battleground may not scream romance at first, but the two winding trails are a wonderful hike. From photogenic trees to rivers and even a waterfall, there's lots to enjoy without breaking a sweat; these trails are beginner-friendly and not too long.
For lunchtime, we're heading to Lake Greenwood, just outside of Greenwood, SC, for Break on the Lake. This shoreline restaurant serves classic American fare and seafood, not to mention the unbeatable view. Heading into Uptown Greenwood, take some time to explore the plethora of locally-owned shops and museums. We recommend booking a visit at The Spa on Maxwell, a medi-spa offering hot stone massages, facials, and mani-pedis. Book a multi-hour day spa package for a truly luxurious afternoon.

There are two equally-romantic options for a dinner date. Montague's Restaurant is a traditional fine-dining experience barely minutes from Uptown Greenwood. Lady Amelia Bed & Breakfast Inn & Restaurant in Cross Hill, about 20 minutes away, is a couple-run gourmet restaurant on the same grounds as a historic bed & breakfast. This is also the first option for tonight's lodging!

After your meal, cozy up at Lady Amelia or head back to Inn on the Square in Uptown Greenwood. This full-service boutique hotel also offers a special room rate of $119/night when you mention the Old 96 District when you plan your stay! (Check out our other travel deals & packages too, while you're at it.)
DAY TWO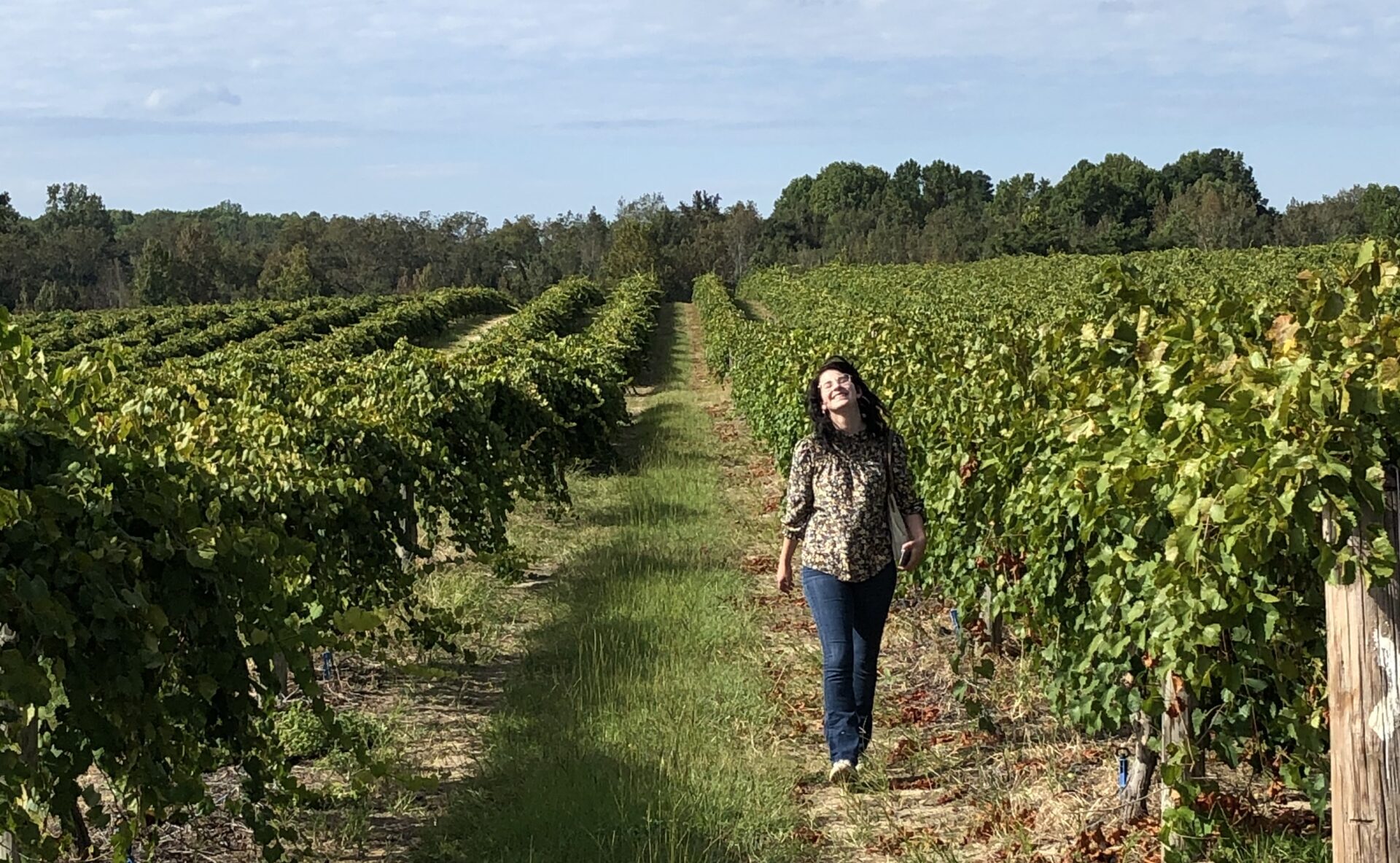 Eat complimentary breakfast at your lodging of choice, then we'll be taking a detour to Edgefield County and heading back West later. There are delights in Edgefield we don't want to miss! Three Star Vineyard in Johnston, SC lets couples wander the rows of scuppernong and muscadine grapes. Their shop sells bottles of wine, fresh grapes, jams, jellies, butters, and home goods. You can also sample their homemade wine slushies.

Next, we're heading into Edgefield, SC to visit the local town square. There's plenty to do here, from sampling local moonshine at Carolina Moon Distillery to enjoying the chic Southern charm for sale at August & House. Make sure to grab a sweet treat from TLC Confections & Gifts on your way out.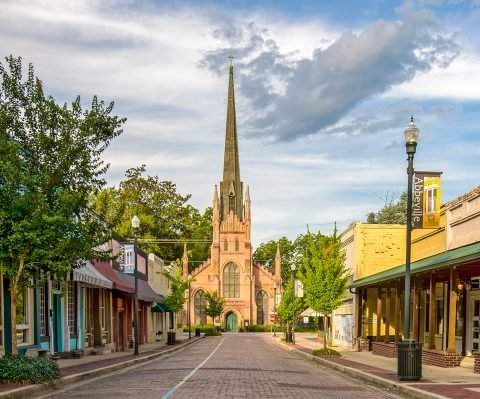 We're heading back West to Abbeville, SC for more small-town charm. For lunch, visit Indigenous Underground for elevated Southern cuisine or grab a bite at 
Blondies on the Bricks with its quirky menu of sandwiches named after famous blondes. It's located in the same building as Pendleton Farms, which sells gourmet foodstuffs, antiques, and–most importantly for us– chocolate truffles. We would we be if our romantic getaway didn't include chocolate?
Spend some time shopping around the colorful main square. Other locations of note include the Trinity Episcopal Church, a pre-Civil war church with windows by William Gibson, the "father of stained glass painting in America." (They also have a walkable labyrinth!) Pet the shop rabbits, Brew and Vino at Divine Your Space, or stock up on bath bombs at Breezy Quarters.

Catch some evening entertainment at the Abbeville Opera House, a venue for stage productions, touring bands, musicians, and comedians for over a century. Check their website for the latest updates on tickets and showings!

We have two more options for lodging tonight. For both, you can mention the Abbeville #JustRight Travel Package when you book your stay to get discounts on food, shopping, and tickets! The Belmont Inn sits right next door to the Opera House in the heart of Abbeville, with 25 elegantly-restored guest rooms. Sharon Manor bed & breakfast is a short drive from the town and has been described by one visitor as a getaway to remember.
DAY THREE
Have breakfast at your lodging of choice, then we're off to Hickory Knob State Resort Park! 
This is the only South Carolina State Park that is also a resort, so there's plenty to do. We recommend booking a time to learn archery or shoot sporting clays. Sessions are supervised by park rangers happy to teach newcomers, and there's always something fun about learning a new skill with someone special. Go fishing, hike the trails, or visit the lake. When you're both satisfied for the day, book a night at one of their furnished cabins or start the trek home, depending on your preference.
Thank you for spending some time with us, and we hope you enjoyed seeing some of the unexpected wonders we have to offer!